Our services
We do marketing automation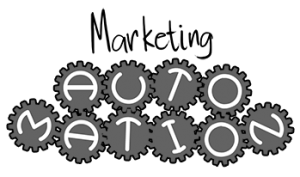 Ambitechstrous can save you time and earn you money by automating your inbound and outbound marketing work.  This type of investment will help you 1) increase your leads and 2) decrease the time you take to manage them!
Perhaps you're thinking…
I want an auto-responder that will handle certain emails for me.  Is this what you're talking about?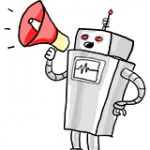 Yes, but dream bigger!  What if you could have customized and automated pipelines that would handle:
customer segmentation
timer based actions
order fulfillment
nurturing of leads over time
lead tracking
mail-voice-fax responses
You can.
We can provide configuration and development support.
We do search engine work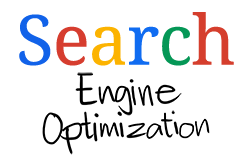 Sadly, just having a website does not mean it will be found when people search on Google.  True, they can easily find you if they already know the name of your website.  But do you want to attract any new visitors?  This is where Search Engine Optimization (SEO) and Search Engine Marketing (SEM) comes in.
We do web design & development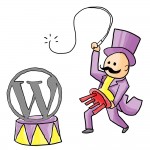 In addition to helping you develop a plan you can use to shop around, we'll provide you a top-notch site if you go with us.
Click here for examples of our work.
Scroll down for the technical list of specifics we could do for you:

Infographic design
You want a home page design that draws your viewers in, communicates powerfully and visually. Take a look at how we did this for globalfrontiermissions.org.
Responsive design
In today's world, your website needs to work on desktop, laptop, tablets, & smartphones. We can do that.
Custom artwork
You know the style you want the artwork in, but you're no artist. Look no further!
Custom logo
Your logo needs to say a lot about you in a short amount of time. We'll work with you to create solid first impressions.
Image editing
Need the background blurred to make a photo stand out? Or a color applied to one item in an otherwise black and white photo? Image editing is our thing!
Browser tab icon
Something so small but yet so visible. We'll make it to match your site's theme and install it for you.

Custom web scripting
Your current website won't quite do what you need it to do? We can tweak your function or style files to make the adjustment you need.
Event registration
Event registration always give you a headache? We'll integrate it into your site.
Email marketing integration
You love using Mailchimp and want to make sure your audience can sign up directly from your website. Doable.
E-signature support
Think how much simpler it'd be to get someone's signature on a form as they're filling it out on your website!
Google map
'I want people to know where I am located and use their smartphone GPS to navigate, directly from my website.' Done!
Eye catching slideshow
You've got great image content and just need to get it up on your website. Take a look at how we did this for shsga.com.
Edit your own content
You're handy with a keyboard and want to be able to manage your own content in the future.
Payment gateways
You'd like to accept payments or donations right from your site. Just tell us where.
Online store
What do you want to sell? Physical products? Downloads? We'll set up a store for you, and give your customers a shopping cart.
Social media integration
Let people tweet, share, follow, pin, like, connect…all from your site.
Classic blog
You're one of those people who actually CAN churn out content on a consistent basis and want to integrate that into your site.
Powerful forms
'Can you make a complicated form look good, too?' Yup.
Site SSL security
You and your audience have sensitive information you need to share. We'll help secure that page of your site to give them added confidence.
Multi-media management
Want to embed audio files or videos in your website? We'll make it happen.
Server migration
'We need to move our site to a new host.' Sound scary? Just let us know when to begin the migration.
Hosting management
Are terms like "Domain registration", "FTP accounts" & "Databases" something you'd like help with? If you don't want to worry about these hosting needs yourself, let us know.
PSD to child theme
Your designer gave you a beautiful design file. Now what? We'll turn it into your custom website design.
Google site search
The power of Google applied within your content-rich site. We can set up a search field for visitors to your site.
Conversion to WordPress
Your existing site is ok but you want to manage the content. Why not let us convert it to WordPress for you?
Unusual coding need
Perhaps you have a need for software coding outside of a website? We can help and have done things like server cron jobs, Excel macros, and more.